Our Team
We've been in your shoes, and that matters.
Our team is comprised of former administrators, coaches, and teachers who understand how schools work.
Connected. Understanding. Action-oriented.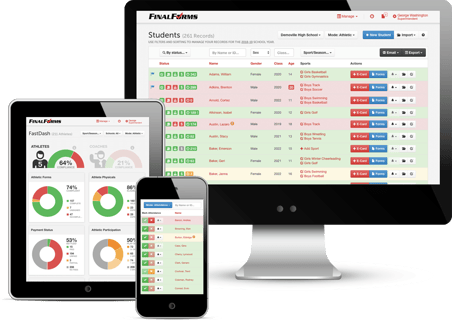 GET TO KNOW FINALFORMS
From school board meetings to Silicon Valley to state championships, our experience counts.
Our Team is comprised of competitive, high-performing, forward-thinking former educators who have your best interest in mind.

No board. No investors. No limits.
Leadership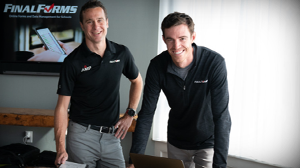 Mission.
Vision.
Values.
Our leaders employ values-based approach to improving education.

A vision to improve the education system by increasing compliance and safety while reducing risk, controversy, and liability unites our leaders.

Compliant schools. Safe students. Elevated education and athletics.
Team

Committed.
Leaders.
United.

Our team is comprised of award-winning educators and silicon valley developers.

It's all about the people. And, ours are the best in the business. We hire proven, passionate leaders who share our vision to help schools.

Our team is an extension of yours. We work to improve your processes.
Attitude

Passionate.
Trustworthy.
Reliable.
Our positive attitude and optimistic outlook is apparent in every interaction.

Our hiring process focuses on identifying attitudes that will elevate our service. Our customer feedback confirms our expectations, our team is number one.

We're dedicated. We're knowledgeable. We're fun. We love our jobs.
"Your entire team really gets it!
That's rare with a tech company."
– Dr. Jim Wright, Ed.D., CMAA,
Supervisor of Physical Education, Health, Athletics, and Recreation
South Huntington, NY
Our Leadership
Our mission and vision reflect the values by our original founders, who play an active role in our daily operations.


Clay Burnett
Co-Founder, CEO
Macklin Chaffee
Co-Founder, CTO
Julie Renner
Vice President, AMP
Bob Ling
Director of Business Development


Dave Baker
Senior Sales Representative
OH, TN, KY
Frank Dorazio
Senior Sales Representative
AZ, NY, CT
Phil Witker
Senior Sales Representative
MI, PA, WV

Steve Frucci, CAA
State Sales Representative
WA

Greg Martz
State Sales Representative
IN, IL

Dr. Jim Wright, Ed.D., CMAA
Ambassador
NY
Next Steps?
Our Team is comprised of former Administrators, Teachers, and Coaches. It's time you talk with someone who 'gets it'.