Getting Started
We can flip your script in just 10 days.
Our leadership created a process and a technology that is designed to alleviate your pain points as soon as possible.
Our staff is specially trained to guide you to success.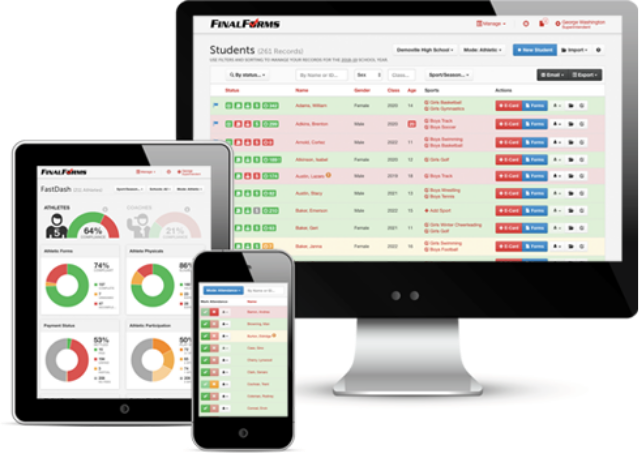 THE FINALFORMS 'ABC' Process
Our CEO and coach designed a standard operating process to ensure your satisfaction.
'A' is for Action
Identify unique needs.
Define success.
Agree on terms.
'B' is for Build
Customize configurations.
Build online forms.
Organize student and staff information.
Test processes.
Ensure satisfaction.
'C' is for Communicate
Create playbooks and links for your website, social media, and mass messages.
Train your administrators and staff.
Deliver playbooks and links to your parents and students.
'D' is for Deploy
Launch FinalForms!
Collect, verify, and distribute student and staff information.
Automate reminders and reports.
'E' is for Evolve
Assist with communication processes.
Provide feature updates.
Review annual usage and statistics.
Plan season-to-season and year-to-year updates.
Integrate federal and state requirements into processes.
Provide ongoing training and refreshers.
Ensure 100% satisfaction.
Next Steps?
Our Team is comprised of former Administrators, Teachers, and Coaches. It's time you talk with someone who 'gets it'.