Our Product
Created by educators, for educators.
Our experience in education and technology allows us to create revolutionary features at a rapid pace to meet your evolving needs.
Robust. Reliable. Secure.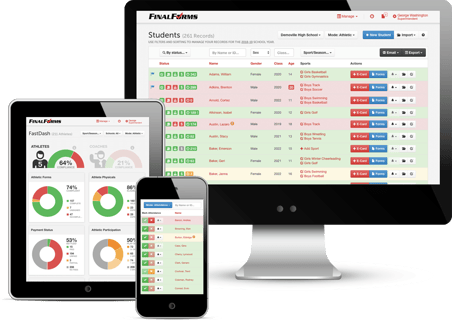 CREATE A CULTURE OF COMPLIANCE & COMMUNICATION
FinalForms is like no other product. It's obvious within the first minute of a demo.
Our Product goes beyond registration by improving your day-to-day tasks.

Compliance. Safety. Communication.
Software for Everyone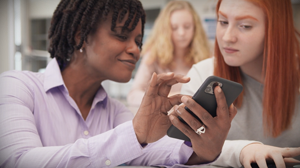 Compliance.
Safety.
Communication.
Are your Staff, Parents, and Athletes connected in real-time?

FinalForms offers features for all of your stakeholders ensuring critical information is in the right hands and on the right reports at the right time, every time.

Create a chain of compliance from Student to School to State!
Technology on Time

Fast.
Reliable.
Secure.
Are you 100% confident in your data management technology?

FinalForms uses Amazon Web Services technology to securely deliver prolific scalability, redundancy, and speed with an emphasis on privacy.

No down-time, spinning wheels or delays. We're here for you 24/7/365.
Security Above All

Physical.
Technical.
Procedural.
Are you asking the right questions when it comes to security?

While AWS is world-renowned for Cloud Security, FinalForms implements both industry-standard and proprietary security protocol, policies, and procedures.

FinalForms manages and hosts your unique database in the USA!
"I wish I started using FinalForms sooner.
It's changed my outlook on my every day workload."
– Joan Daugherty,
Assistant Athletic Director,
La Center, WA
Next Steps?
Our Team is comprised of former Administrators, Teachers, and Coaches. It's time you talk with someone who 'gets it'.