Our Service
Simply the best in the business.
Our team dedicates countless hours to listening to needs, updating features, and creating solutions to provide you the best service.
Personal. Friendly. Resourceful.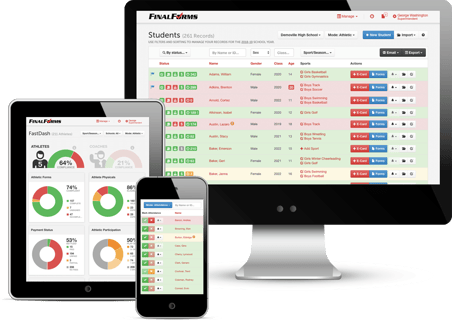 GET TO KNOW FINALFORMS
First place... with a big lead. That's the only place our team is willing to accept.
Ask around. Our team is 100% committed to creating your best experience with educational technology.

Confident. Enthusiastic. Positive.

Sales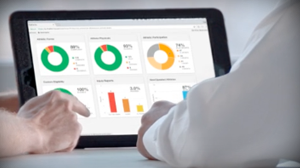 Simple.
Transparent.
Understanding.
Our Sales Team understands that your District is unique.

We'll work together to quickly turn around a completely customized solution for your School or Athletic Department.

Work with a salesperson who can "talk school" and understand your needs.
Training

On-site.
Online.
On demand.
In-person when you want it, online any time.

Our "boots-on-the-ground" approach to training creates the relationships that are the foundation of FinalForms.

Learn technology from former school administrators, not tech guys.
Support

Solid.
Supportive.
Sympathetic.
Changes? Updates? Need help? We've got you covered.

24/7/365. Our Support Team is accessible to everyone. Contact us for a surprisingly quick response.

The best service and support in the business, no doubt about it.
"I am so thankful for FinalForms.
They listen to my needs and exceed expectations on turnaround time."
– Tracy Deal,
Secretary to the Assistant Superintendent,
Cuyahoga Heights, Ohio
Next Steps?
Our Team is comprised of former Administrators, Teachers, and Coaches. It's time you talk with someone who 'gets it'.