Athletic Director Checklists
Use our checklists to ensure you're prepared for next season!
We design checklists to turn cumbersome processes and tasks into simple, actionable concepts.


"Success is where preparation and opportunity meet." –Bobby Unser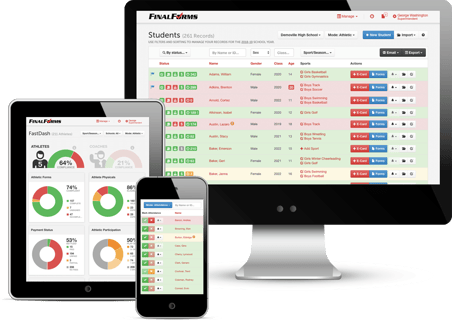 READ AND PRINT
Read today and change your school tomorrow.
AD Readiness Checklist
Click: AD Readiness Checklist: Fall Sports 2023
If you simply click the link above, then you'll own a printable poster that can serve as your baseline for success this Fall.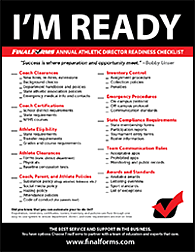 Printable poster includes:
Coach Compliance
Coach Certifications
Athlete Eligibility
Athlete Clearances
Coach, Parent, and Athlete Policies
Parent/Community Communication
... and more, like mental health hotlines, return-to-play processes, sponsorship opportunities, and the list goes on.
Next Steps?
Our Team is comprised of former Administrators, Teachers, and Coaches. It's time you talk with someone who 'gets it'.